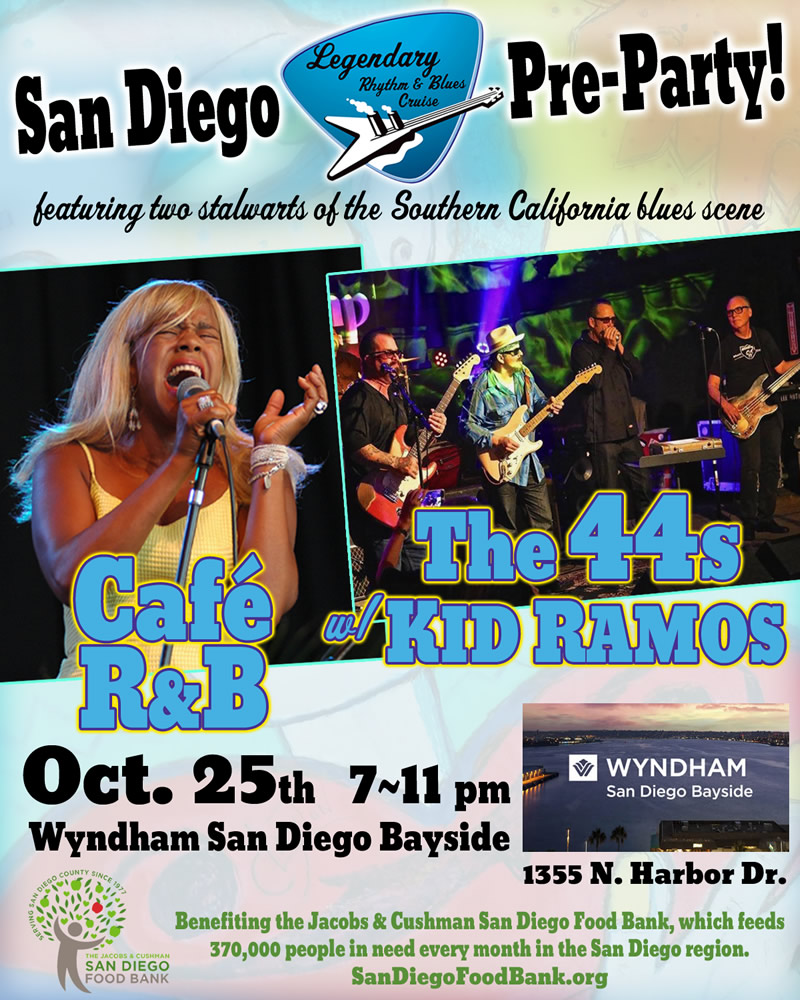 San Diego LRBC Pre-Party featuring CAFÉ R&B and THE 44s w/ KID RAMOS!
Two stalwarts of the Southern California blues scene will perform at this year's Pre-Cruise Party on Oct. 25: Café R&B and The 44s with Kid Ramos.
Café R&B, fronted by the scintillating Roach, is known for their live shows. Although they've played sparingly in recent years, the band has always been LRBC favorites. The 44s, led by Johnny Main on vocals guitar with Eric Von Herzen on harmonica, will be joined by Kid Ramos, who has played for some of the finest West Coast bands over the past 35 years, including the Fabulous Thunderbirds, James Harman Band, Mannish Boys and currently as lead guitarist for The Proven Ones.
This year's event will benefit the Jacobs & Cushman San Diego Food Bank, which feeds 370,000 people in need every month in the San Diego region.
The party reunites blues fans and artists from around the world from 7 to 11 pm at the Wyndham San Diego Bayside (1355 N. Harbor Dr., San Diego, CA 92101), the Blues Cruise's host hotel.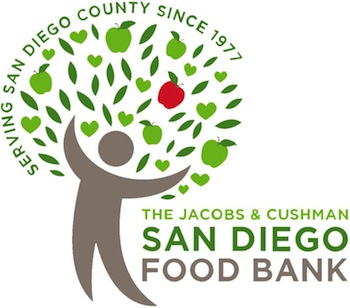 Tickets are priced at $20 and available by visiting the Food Bank website at https://sandiegofoodbank.org/event/blues-cruise-pre-party/