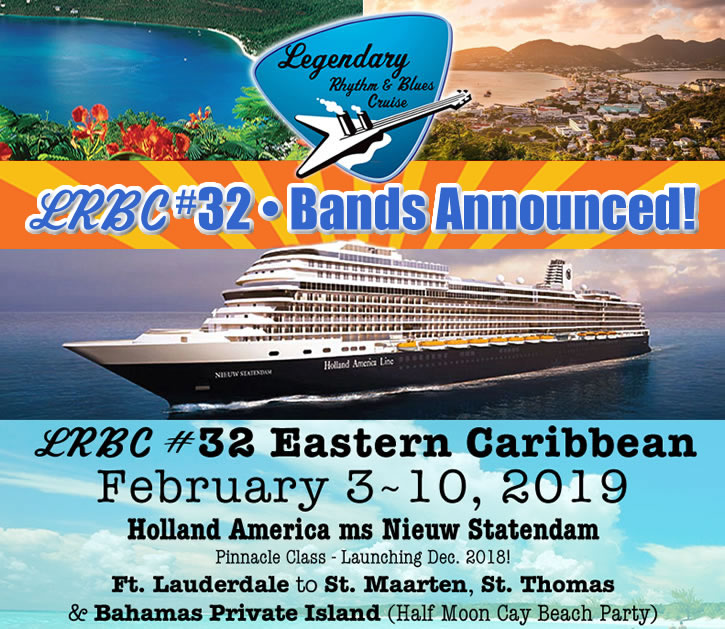 We are no longer accepting deposits for the #32 cruise.

Wait List will launch on April 17th @ 11am CDT. To receive an email with instructions on how to join the Wait List, sign on to our email list here!
100+ Shows, Multiple Shows by Each Artist…

LRBC #32 Bands:
LRBC #32 Itinerary:

Sun. 2/3: Ft. Lauderdale, FL | Depart 5:00p
Mon. 2/4: Half Moon Cay, Bahamas (9a-3p)
Tue. 2/5:Bluesin' At Sea
Wed. 2/6: Charlotte Amalie, St. Thomas (11a-8p)
Thur. 2/7: Philipsburg, St. Maarten (8a-5p)
Fri. 2/8: Bluesin' At Sea
Sat. 2/9: Bluesin' At Sea
Sun. 2/10: Ft. Lauderdale, FL | Arrive 7:00a
Note: Ports subject to change.