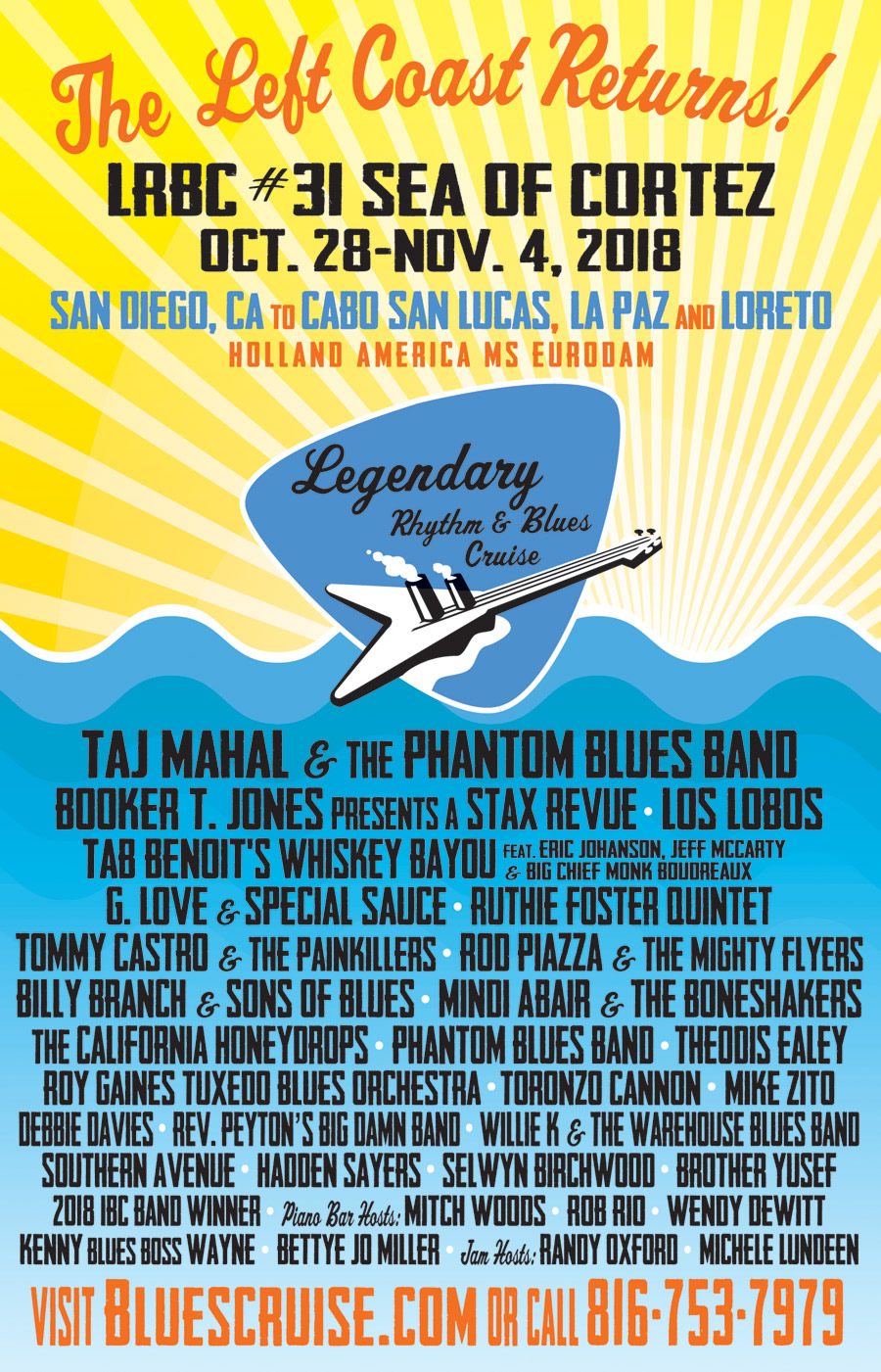 The Left Coast Blues Cruise Returns! LRBC #31 SEA OF CORTEZ: Oct. 28 – Nov. 4, 2018.
San Diego to Cabo San Lucas, La Paz & Loreto on Holland America's ms Eurodam.
Open Cabin Sales launch December 21st at 11:00am CST!
Visit https://reservations.bluescruise.com or call (816) 753-7979 at that time.