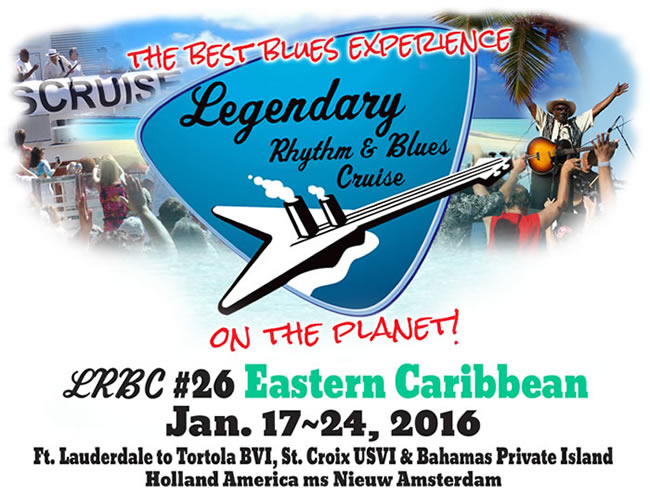 Coming soon! Please stay tuned…
Please note: The Jan. 2016 Prebook has now sold out.
Artist line-up and cabin selection dates will be announced shortly! We hope to have all cruisers' staterooms assigned for those that have placed a prebook deposit and the waitlist open within the first week of April. Watch for that announcement soon! If you are prebooked, you should receive your specific cabin selection date no later than Wednesday 3/25. Feel free to contact us on that date if you have not received your information.
We will begin a Wait List for the Jan. 2016 cruise in April. Sign up for the Blues Cruise Mailing List and you will receive an email with the exact date and time of the Wait List launch!