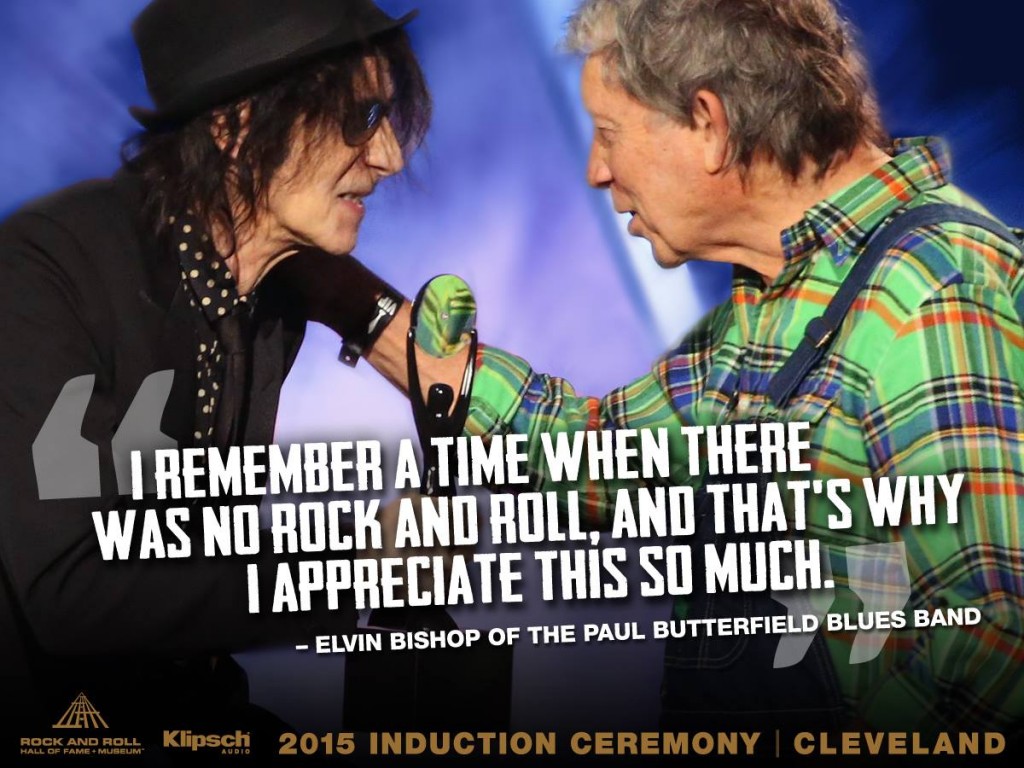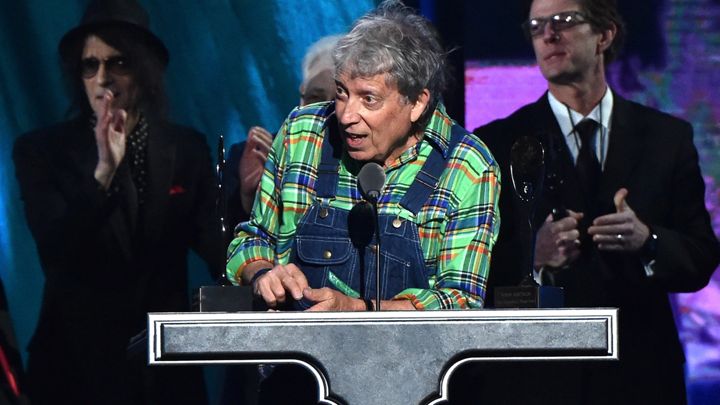 Above: Elvin Bishop of Paul Butterfield Blues Band speaks onstage during the 30th Annual Rock And Roll Hall Of Fame Induction Ceremony in Cleveland, Ohio on April 18th, 2015. Pic: Mike Coppola/Getty
Elvin will be a very Special Guest on Saturday, June 27th at the Cruiser Reunion Party in Kansas City! Click for tix and full lineup.
Mickey Thomas will be joining Elvin Bishop on LRBC #26 Eastern Caribbean (January 27-24, 2016) as well! Click for his recent interview with Rolling Stone about the Induction Ceremony.
#RockHall2015 Inductee Elvin Bishop of #PaulButterfieldBluesBand, accepting Hall of Fame honor from Peter Wolf!
More 2015 Inductees here: http://bit.ly/2015Rock