Blues Fan Bucket List Cabin Drawing is May 4th!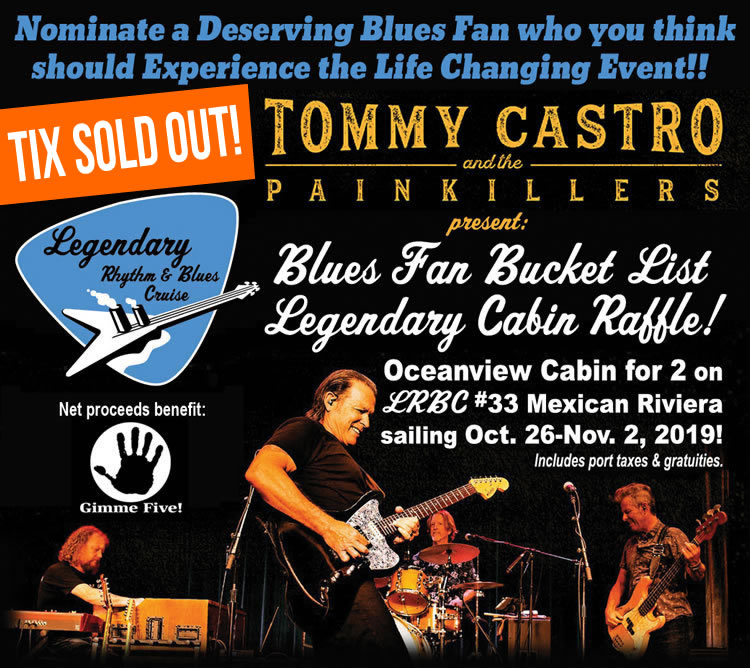 The Blues Fan Bucket List Cabin Raffle had an amazing response and sold out in record time! There are 2 cabins to be awarded. Tommy Castro will draw the Winning Ticket and also announce the Bucket List cabin recipient (chosen from nearly 100 nominees) on Saturday, MAY 4.

The drawing will be streamed via Tommy's Facebook Live at their Kansas City performance that evening. LRBC will also be streaming the drawing simultaneously via our Facebook page. The winners will also be posted on BluesCruise.com and TommyCastro.com. Net proceeds benefit the 501(c)(3) Gimme Five! Artist Relief Fund. Best of luck to all who entered!