Land Festival Tour

Look for the LRBC Land Yacht!


June 24
Fountain Blues Festival
San Jose, CA
fountainblues.com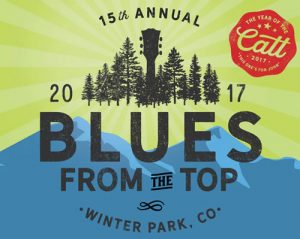 June 24 & 25
Blues From The Top
Winter Park, CO
bluesfromthetop.org

July 6-8
Briggs Blues Farm
Nescopeck, PA
briggsfarm.com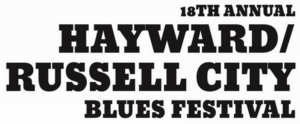 July 7 & 8
Hayward-Russell City Blues Fest
Hayward, CA
Event page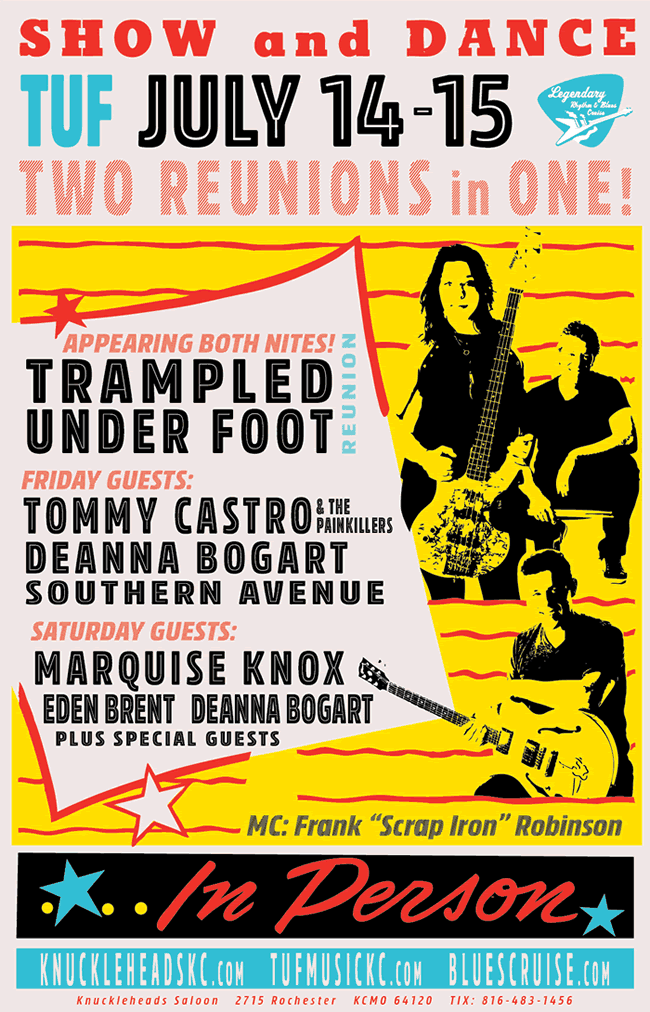 July 14 & 15
Blues Cruise Reunion Party!
Friday: Trampled Under Foot Reunion w/ Tommy Castro & The Painkillers, Deanna Bogart & Southern Avenue
Saturday: Trampled Under Foot Reunion w/ Marquise Knox, Deanna Bogart, Eden Brent & Special Guests TBA
MC: Frank "Scrap Iron" Robinson
Kansas City, MO @ Knuckleheads

July 21-23
Winthrop Blues Festival
Winthrop, WA
winthropbluesfestival.com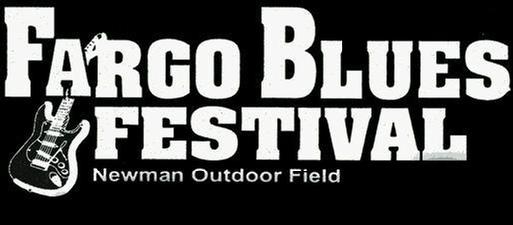 July 28 & 29
Fargo Blues Festival
Fargo, ND
fargobluesfest.com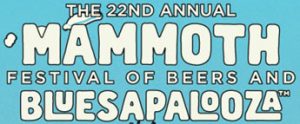 August 3-6
Mammoth Festival of Beers & Bluesapalooza
Mammoth Lakes, CA
mammothbluesbrewsfest.com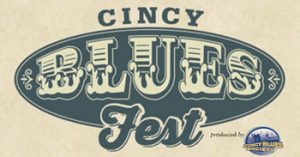 August 11-12
Cincy Blues Festival
Cincinnati, OH
cincybluesfest.org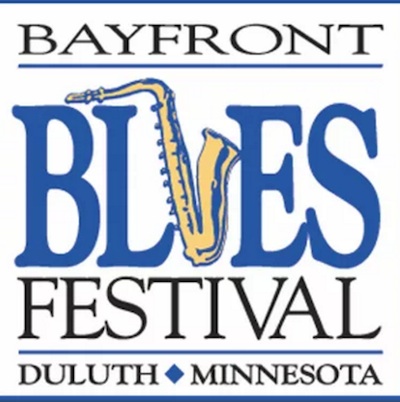 August 11-13
Bayfront Blues Festival
Duluth, MN
bayfrontblues.com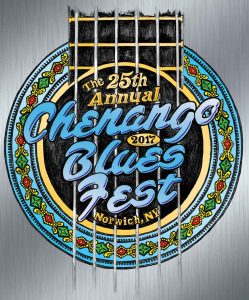 August 18 & 19
Chenango Blues Festival
Norwich, NY
chenangobluesfest.org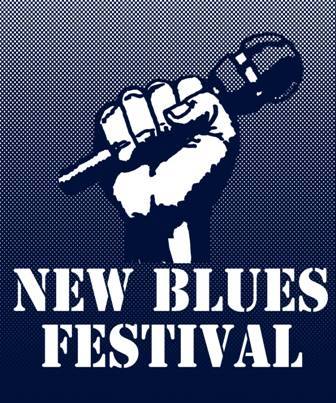 September 2 & 3
New Blues Festival
Long Beach, CA
newbluesfestival.com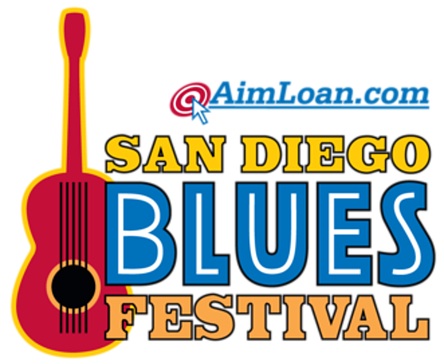 September 9
San Diego Blues Festival
San Diego, CA
sdbluesfest.com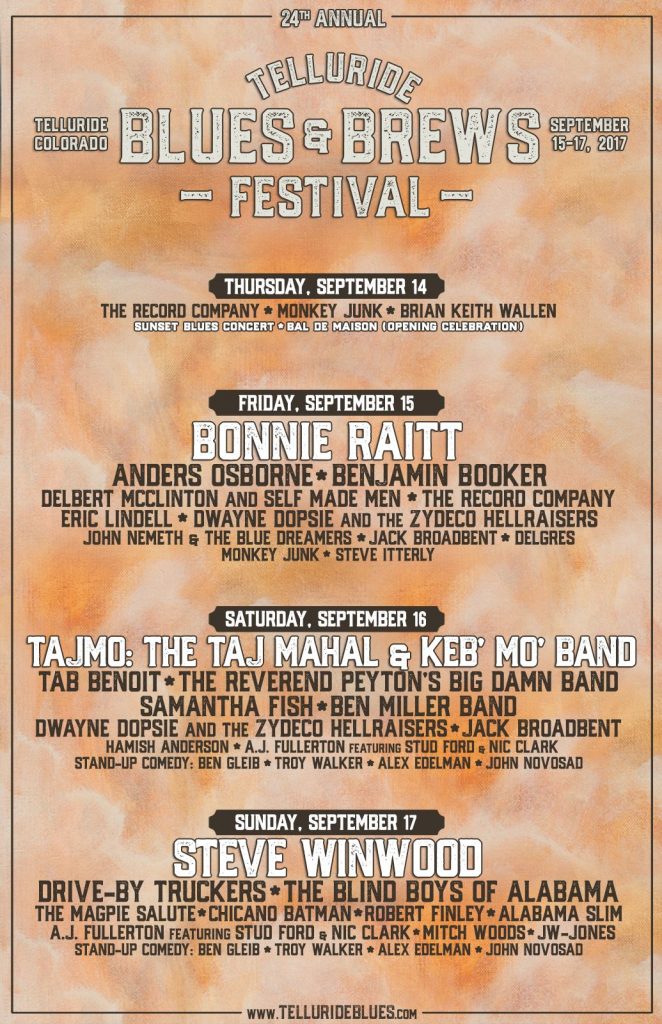 September 15-17
Telluride Blues & Brews Festival
CABIN RAFFLE benefiting Telluride Aids Benefit and One to One Telluride Mentoring Program
Telluride, CO
tellurideblues.com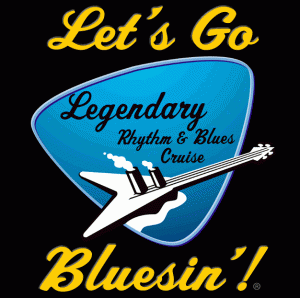 Oct. 21-28, 2017
Legendary Rhythm & Blues Cruise #29 Southern Caribbean
bluescruise.com/lrbc-29-oct-2017-southern-caribbean/
Feb. 4-11, 2018
Legendary Rhythm & Blues Cruise #30 Eastern Caribbean
http://bluescruise.com/lrbc-30-feb-2018-eastern-caribbean/
---
If you are a festival organizer and would like the Land Yacht at your event please email details here.
Previous 2017  Fests & Events:
Feb. 18-19: Clearwater Sea-Blues Festival | Clearwater, FL
March 10-11: Bonita Springs Blues Festival | Bonita Springs, FL
April 7-9: Tampa Bay Blues Festival | Tampa Bay, FL
April 8-9: Baton Rouge Blues Festival | Baton Rouge, LA
April 29: Ventura County Blues Festival | Camarillo, CA
April 27-29: Cornbread & Collard Greens Fest | Dr. Mac Arnold's | Greenville, SC
May 10: Big LLou's 5th Annual Blues Hall Of Fame Tribute Jam & Fundraiser | Memphis, TN
May 11: Blues Music Awards | Memphis, TN
May 12: Bobby "Blue" Bland Statue Dedication | Memphis, TN: SE corner of South Main & Dr. Martin Luther King, Jr. Ave. (on MLGW grounds one block south of Orpheum Theatre)
May 12: Presented by Rodd Bland: A Tribute to his father Bobby "Blue" Bland | Memphis, TN @ B.B. King's
May 20 & 21: Doheny Blues Festival | Dana Point, CA (#29 Cabin Raffle)
May 20 & 21: Bourbon Street Blues Festival | Hackettstown, NJ
May 26 & 27: Samantha Fish's Big Summer Kick Off! @ Crossroads KC | Kansas City, MO
May 27 & 28: Santa Cruz American Music Festival | Santa Cruz, CA
June 2 & 3: Brevard Blues & BBQ Festival | Brevard, NC
June 9 & 10: Canton Blues Fest | Canton, OH
June 9 & 10: Greeley Blues Jam | Greeley, CO
June 15: Buddy Guy @ Crossroads KC | Kansas City, MO
June 16 & 17: Blues On The Fox | Aurora, IL
June 17: Utah Blues Festival | Salt Lake City, UT

Previous 2016  Fests & Events:
Jan. 26-30 – International Blues Challenge | Memphis, TN
Feb. 19-21 – Clearwater Sea Blues Festival  | Clearwater, FL
Feb. 26-27 – Riverwalk Blues Festival | Fort Lauderdale, FL
March 11-12 – Bonita Blues Festival | Bonita Springs, FL
April 8-10 – Tampa Bay Blues Fest | Tampa Bay, FL
April 9-10 – Baton Rouge Blues Fest | Baton Rouge, LA
May 5 – 37th Blues Music Awards | Memphis, TN
May 21-22: Chesapeake Bay Blues Fest |Annapolis, MD
May 21-22: Doheny Blues Festival | Dana Point, CA
May 28-29: Simi Valley Cajun & Blues Music Festival| Simi Valley, CA
May 28-29: Santa Cruz American Music Festival | Santa Cruz, CA
June 2-5: Western Maryland Blues Fest | Hagerstown, MD
June 10-11: Greeley Blues Jam | Greeley, CO
June 18: Utah Blues Festival | Salt Lake City, UT
June 23, 24 & 25: Cruiser Reunion Party in Kansas City, MO | Curtis Salgado (CD Release!) & Ronnie Baker Brooks, Terrance Simien & The Zydeco Experience, Toronzo Cannon, Ana Popovic, Jarekus Singleton & Mr. Sipp – Mississippi Blues Child @ knuckleheadshonkytonk.com
July 8, 9 & 10: Briggs Blues Farm | Nescopeck Township, PA
July 16 & 17: North Atlantic Blues Festival | Rockland, ME
July 29 & 30: Fargo Blues Festival | Fargo, ND
August 4-7: Mammoth Festival of Beers & Bluesapalooza | Mammoth Lakes, CA
August 5-7: Riverfront Blues & Bar-b-que Festival | Wilmington, DE
August 12-13: Cincy Blues Fest | Cincinnati, OH
August 26-27: Paola Roots Festival | Paola, KS
Sept. 10: San Diego Blues Fest | San Diego, CA
Sept. 10 & 11: Russian River Jazz & Blues Festival | Guerneville, CA
Sept. 16-18: Telluride Blues & Brews Fest | Telluride, CO
Dec. 2 & 3: Bradenton Blues Festival | Bradenton, FL
2015 Fests & Events:
Feb. 14-15 | Riverwalk Blues Festival | 

Fort Lauderdale, FL

March 6 & 7 | Bonita Springs Blues Fest | Bonita Springs, FL
April 10, 11, & 12 | Tampa Bay Blues Fest | Tampa Bay, FL
May 23-24: Santa Cruz American Music Festival | Santa Cruz, CA
June 26-27: Blues Cruiser Reunion Party
Knuckleheads in Kansas City, MO
Legendary Rhythm & Blues Revue w/ Tommy Castro & The Painkillers, Deanna Bogart, Ronnie Baker Brooks & Tasha Taylor; Ronnie Baker Brooks Band; Nick Schnebelen Band; Special Guest Elvin Bishop; Carolyn Wonderland; Dwayne Dopsie & The Zydeco Hellraisers
July 11-12: North Atlantic Blues Festival  | Rockland, ME
July 24-25: Pennsylvania Blues Festival | Lake Harmony, PA
July 30-August 2: Mammoth Festival Of Beers – Bluesapalooza | Mammoth Lakes, CA
July 31-August 2: Riverfront Blues Festival | Wilmington, DE
August 7-8: Cincy Blues Festww.cincybluesfest.org | Cincinnati, OH
August 7-9: Bayfront Blues Festival | Duluth, MN
August 14-15: Fargo Blues Festival | Fargo, ND
August 21-23: Edmonton Blues Festival | Edmonton, CA
Sept. 12-13: Russian River Jazz & Blues Fest | Guerneville, CA
Sept. 18-20: Telluride Blues & Brews | Telluride, CO
Sept. 19-20: Hot Springs Blues & BBQ | Hot Springs, AR
Sept. 25-27 | Roots N Blues N BBQ Festival | Columbia, MO
Dec. 5 | Bradenton Blues Festival | Bradenton, FL
---
2014 Fests & Events:
Feb. 14-16 | Riverwalk Blues Festival | 

Fort Lauderdale, FL

Feb. 15-16 | Clearwater Sea-Blues Festival | 

Clearwater, FL

March 14-15 | Bonita Springs Blues Festival | 

Bonita Springs, FL

April 11-13 | Tampa Bay Blues Festival | Tampa, FL
May 8 | 35th Annual Blues Music Awards | Memphis, TN
May 17-18 | Doheny Blues Festival | Dana Point, CA
May 23, 24 & 25 | Blues Cruiser Reunion Weekend
Knuckleheads in Kansas City, MO
Royal Southern Brotherhood plus Danielle Nicole Band; Otis Clay (10-piece band) plus Rick Estrin & The Nightcats; Ronnie Baker Brooks (7-piece band) plus Eden Brent Band ("Jigsaw Heart" CD release); Special Guest: Leon Blue
June 13 & 14 | Greeley Blues Jam | Greeley, CO
June 27 & 28 | Blues On The Fox | Aurora, IL
July 3-5 | Mississippi Valley Blues Festival | Davenport, IA
July 12-13 | North Atlantic Blues Festival | Rockland, ME
July 31-August 3 | 19th Annual Mammoth Lakes Bluesapalooza | Mammoth Lakes, CA
August 8-10 | Bayfront Blues Festival | Duluth, MN
August 8-10 | Heritage Music Bluesfest | Heritage Port Wheeling, WV
August 15-17 | Edmonton Blues Festival | Edmonton, Alberta CA
August 15 & 16 | Jackson Rhythm & Blues Festival | Jackson, MS
Sept. 20-21 | Russian River Jazz & Blues Festival | Guernville, CA
---
2013 Fests & Events:
Feb. 15-17: Clearwater Sea-Blues Festival, Clearwater, FL
Feb. 16: Riverwalk Blues & Music Festival, Ft. Lauderdale, FL
March 8 & 9: Bonita Springs Blues Festival, Bonita Springs, FL
April 12-14: Tampa Bay Blues Festival, Tampa, FL
May 9: 34th Annual Blues Music Awards, Memphis, TN
May 18 & 19: Chesapeake Bay Blues Festival, Annapolis, MD
May 18 & 19: Doheny Blues Festival, Doheny, CA
May 25 & 26: LRBC #19 & #20 Blues Cruiser Reunion Party Weekend!
@ Knuckleheads (Blues Music Award Recipient – Best Club) w/ Lil' Ed & the Blues Imperials, Southern Hospitality (Damon Fowler, Victor Wainwright & JP Soars), Marquise Knox, Samantha Fish & Levee Town Jam plus Millage Gilbert Tribute
May 25 & 26: Santa Cruz Blues Festival, Santa Cruz, CA
May 25 & 26: Simi Valley Cajun & Blues Music Festival, Simi Valley, CA
June 12-15: WC Handy Blues & Barbecue Festival, Henderson, KY
June 29-30: Blues From The Top, Winter Park, CO
July 4-6: Mississippi Valley Blues Festival, Davenport, IA
July 26-28: Pennsylvania Blues Festival, Blue Mountain, PA
August 1-4: Mammoth Festival of Beers & Bluesapalooza, Mammoth Lakes, CA
August 2-4, Riverfront Blues Festival, Wilmington, DE
August 9, 10 & 11, Heritage Music BluesFest, Wheeling, WV
August 16-18: Edmonton Blues Music Festival, Alberta, Canada
August 16-18: White Mountain Boogie N' Blues Festival, White Mountains Region, NH
August 23-24: 24th Annual Roots Festival, Paola, KS
September 15, 16 & 17: Sin City Soul & Blues Revival, Las Vegas, NV
September 21 & 22: Russian River Jazz & Blues Festival, Guernville, CA
October 26:  Florida Blue Blues And Music Festival, Sarasota Fairgrounds, FL

Dec. 7, Bradenton Blues Festival, Bradenton, FL
---
2012 Fests & Events:
---
2011 Fests & Events:
---
2010 Fests & Events:
Telluride Blues & Brews Festival, Telluride, CO
Russian River Jazz & Blues Festival, Johnson's Beach, Guerneville, CA
Blues By The Bay, Eureka, CA
Edmonton's Labatt Blues Festival, Edmonton, Canada
Hot August Blues, Cockysville, MD
Magic City Blues, Billings, MT
Mammoth Festival of Beers Bluesapalooza, Mammoth Lakes, CA
Mile High Blues Festival, Denver, CO
Fargo Blues Festival, Fargo, ND
Pocono Blues Festival, Big Boulder Resort in Lake Harmony, PA
Thunder Bay Blues Festival, Thunder Bay, Ontario, Canada
Mississippi Valley Blues Festival, Davenport, IA
Monterey Bay Blues Festival, Monterey, CA
Greeley Blues Jam, Greeley, CO
Coloma Blues Live!, Lotus, CA
Santa Cruz Blues Festival, Santa Cruz, CA
Cajun & Blues Music Festival, Simi Valley, CA
The 13th Annual Doheny Blues Festival, Doheny, CA
Blues Music Awards, Memphis, TN
Legendary Cruise Reunion Party: Kansas City, MO w/ Legendary Rhythm & Blues Revue (Tommy Castro Band, Magic Dick, Deanna Bogart & Joe Louis Walker), special guest Michael Burks and Trampled Under Foot
Tampa Bay Blues Fest, Tampa Bay, FL
Clearwater Sea-Blues Festival, Clearwater, FL
---
2009 Fests & Events:
Clearwater Sea-Blues Festival; Clearwater, FL
Tampa Bay Blues Fest; Tampa Bay, FL
Blues Music Awards; Memphis, TN
Leadbelly Blues Festival; Shreveport, LA
Chesapeake Bay Blues Festival; Annapolis, Maryland
Doheny Blues Festival; Dana Point, CA
Western Maryland Blues Fest; Hagerstown, MD
Greeley Blues Jam; Greeley, CO
Monterey Bay Blues; Monterey, CA
North Atlantic Blues Festival; Rockland, ME
Poconos Blues Fest; Jack Frost Big Boulder, PA
Mammoth Festival of Beers & Bluesapalooza; Mammoth, CA
Bayfront Blues Festival; Duluth, MN
Edmonton's Labatt Blues Festival; West Canada's Premiere Blues Event
Long Beach Blues Festival; Long Beach, CA
The Russian River Jazz & Blues Festival; Johnson's Beach, CA
Telluride Blues & Brews; Telluride, CO
---
2008 Fests & Events:
Clearwater Sea Blues Festival; Clearwater, FL
Springing The Blues; Jacksonville, FL
Blues By The Bay; Tampa Bay, FL
Blues Music Awards; Memphis, TN
Delta Groove Blues Revue; Ground Zero in Clarksdale, MS
Santa Cruz Blues Fest; Santa Cruz, CA
Western Maryland Blues Fest; Hagerstown, MD
Billtown Blues Festival; Hughesville, PA
W.C. Handy Blues & BBQ Fest; Henderson, KY
Blues On The Fox; Aurora, IL
Monterey Bay Blues Festival; Monterey, CA
Thunder Bay Blues Festival; Ontario, Canada
Jazz Fest Sioux Falls; Sioux Falls, SD
Reno-Tahoe Blues Fest; Reno, NV
LaBatt Blues Festival; Edmonton, Canada
Long Beach Blues Festival; Long Beach, CA