January 19~26, 2014

Ft. Lauderdale, FL roundtrip to St. Maarten, St. Thomas / St. John and Turks & Caicos on the Holland America ms Nieuw Amsterdam.
Artist Lineup:

Taj Mahal & The Phantom Blues

Kenny Wayne Shepherd

Otis Clay

Tab Benoit

Phantom Blues Band

Tommy Castro & the Painkillers

Ana Popovic w/ Mo' Better Love (9-Piece Band)

The James Hunter Six

Lil' Ed & the Blues Imperials

John Hammond

Curtis Salgado

Trampled Under Foot

Southern Hospitality w/ Damon Fowler, Victor Wainwright & JP Soars

Sista Monica

Chris Cain

Sugar Ray & the Bluetones

Super Chikan

Eric Bibb

Corey Ledet Zydeco feat. Little Buck Senegal

Marquise Knox

Selwyn Birchwood Blues Band (IBC Winner)

Nothing But The Blues – Joe Plummer Play w/ Earl Thomas, Big Llou & Chicago Cast
PIANO BAR HOSTS:

Eden Brent

Paddy Milner

Frederick Neal

Victor Wainwright
PLUS SPECIAL GUESTS:

Marcus Bonfanti

Darnell Neal
Plus Surprise Guests!
ITINERARY & THEMES:
1/19: Ft. Lauderdale | Depart at 5pm  | Hometown Blues
1/20: Bluesin' At Sea | Soul Blues/Give Me Back My Wig
1/21: Bluesin' At Sea | Phat Tuesday
1/22: Philipsburg, St. Maarten | 8a-6:30p | Pirates of the Caribbean
1/23: Charlotte Amalie, St. Thomas, USVI | 9a-5p | Legendary Gear
1/24: Grand Turk, Turks & Caicos Islands | 2p-8p | Fez Fest/Blue Nite
1/25: Bluesin' At Sea | Pajama Jam
1/26: Ft. Lauderdale | Arrive at 7a
- – - – - – - – - – - – - – - – - – - – - – -
Categories & Per Person Rates: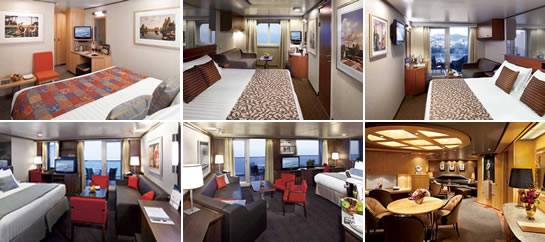 View ms Niew Amsterdam deck plans & staterooms
– Additionally, pre-paid ship/port fees are $230 per person -
– Fuel surcharge to be announced no later than 30 days prior to sailing -
– Gratuities will not be pre-paid but collected on-board by Holland America -
We will offer a discount for passengers paying in full BY CHECK ONLY on or prior to May 17, 2013. (To be eligible for the check pay in full discount, you may only have up to $500 per person on a credit card.)
Single stateroom discount: $250
Double stateroom discount: $150 per person
Triple stateroom discount: $100 per person
Quad Stateroom discount: $75 per person
Cancellation Schedule:
Prior to Sept. 19, 2013: $250 per person
September 20-October 31, 2013: $500 per person
November 1-29, 2013: 50% of total cost
November 30, 2013 & after: Non-refundable
FINAL PAYMENT: Oct. 1, 2013

GRATUITY RATES:
Suites – $12 per person per day
All other staterooms - $11.50 per person per day
- – - – - – - – - – - – - – - – - – - – - – -
If you don't have an account, please register before joining.
For more information call (816) 753-7979 or 888-BLUESIN'.
By joining, you will be placed on the waitlist in order of the date and time that your request was received. If a cabin does become available (most likely Deluxe Verandah Outside ranging from $2450-2600 per person Double Occupancy plus $230 per person port/ship fees and gratuities to be billed onboard) we will notify you of availability. We DO require a Credit Card to be placed on the waitlist. Your card will not be charged until you have secured a cabin.
If you experience problems signing up for the waitlist online, you may also call our office at 816-753-7979 but will be able to secure a higher spot on the list by using the online system as the phone lines become very busy so it becomes difficult to get through right away. Thank you in advance for your patience!
Creating an account if you are currently in our reservation system:
To log into our new online system, please follow these three easy steps:
1. Click on the following link: https://reservations.bluescruise.com/Booking/Account/
2. Click: "Forgot you User Name or Password?"
3. Input your Email Address, legal first name and legal last name (your email, first and last name must match what is in our reservation system)
Once you have completed these fields, an email will be sent to you which will contain a verification code. Follow the instructions within the email and you will have immediate access to your upcoming cruise reservations!
Creating an account if you are NOT currently in our reservation system:
1. Click on the following link: https://reservations.bluescruise.com/Booking/Account/
2. Click: "Register"
3. Complete all fields and click "Register"
4. Save your user name and password in a safe place